Wool Roving Charts ( corriedale , new zealand )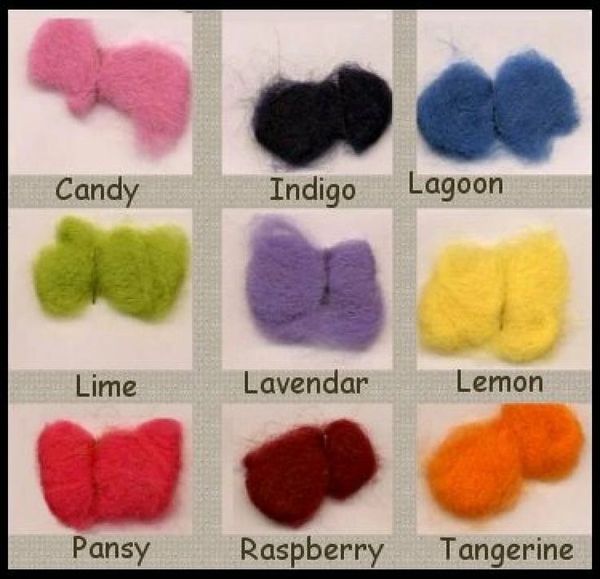 Our favorite wool roving is Corriedale , it's soft and beautiful but not so soft that it won't build , thats the key to this roving it builds , and it can create a beautiful 3-D look . You can use carding paddles to mix it into colors or go to the pet department and get the cat brushes two of them and mix your wools to get a blend of colors .
Our Balls for $3.00 are 1 oz. that sounds small but in fact its alot of wool , you can do alot with an ounce . If your in need of a large amount such as a bump please contact us via email barbara.crawforddesigns@comcast.net and we can give you the pricing . Check out the photos , we have color charts and sample so things we have made with the wool .