Sulky s packages of water soluble stabilizer ( FREE SHIPPING )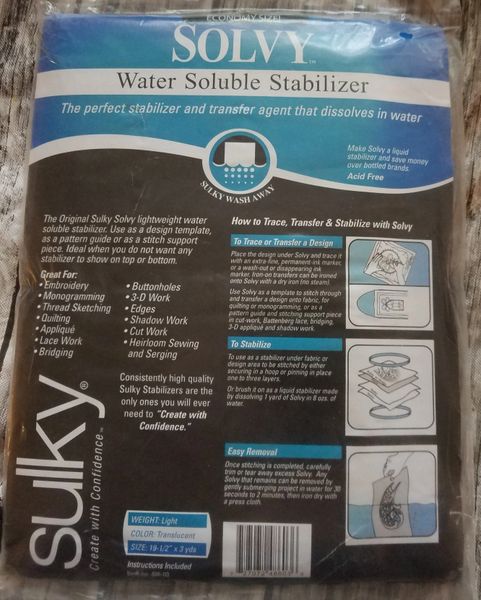 there is a $10 minimum purchase on the site so mix and match  the products ! 
Okay if you have not tried this , your missing out ! , I  use it with free motion sewing , Lay it over what you are wanted to add to the fabric , yarn , othr fabric , fibers , then lay this over it , secure on along the edge and them do your free motion sewing all over , rinse the stabilizer and there you have it !  Use this for applique workd , to hold down what your working on .