Kit for Le Dolci ,cakes ( fabrics and patterns)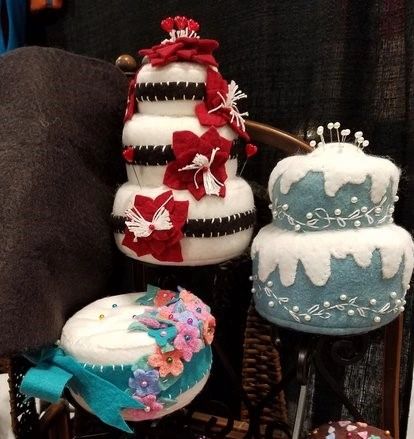 Le Dolci means  the sweets , and thats what these are , sweet pincushions . The kit includes all the fabrics and patterns for  the 3 cakes  .  It's a fun project and we even sell the crushed walnut shells , both scented and unscented .  
   Why use crushed walnut shell?  Well , it's because they work so well to sharpen pins  and needles and to weigh down your pincushion , we have scented to give a nice pleasant aroma when you stick your pins into the pincushion.