Fleur De Lis - Pillow block -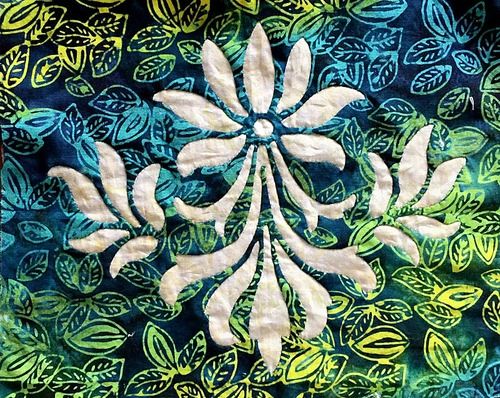 A Victorian Flourish.
Reverse Appliqué - hand only pattern
(10" x 12")
This simple reverse appliqué pattern is a great introduction to the techniques for beginners. Use it alongside the technique tools in our Tutorials section.
Instructions are included to make the simple rectangular version - you can make it yours by playing with colours. We've set it off using piecework and repeated motifs, as shown in the photos.
We love it when customers do something a bit different with our patterns - check out our gallery pages here and our blog to find out more about the community.
Finished Dimensions: 10 in x 12 in
Materials:
Background Fabric: 12 in x 14 in piece of light fabric
Top Fabric: 12 in x 14 in piece of medium or dark fabric
Backing Fabric: 12 in x 14 in piece of fabric
Batting: 12 in x 14 in piece of batting
Binding: 2 - 2.5 in x 42 in strips