Applique Chair Pattern-Quilt on a Chair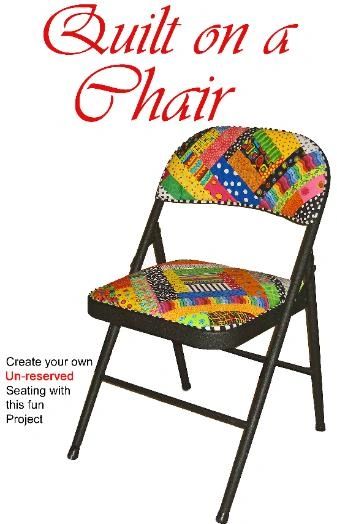 The new "Quilt on a Chair" differs from the rest of our "Quilt in a ....."
product line and not just in the preposition.
This is a pattern only
, so there
is no chair and no fabric in the directions envelope. You get to provide those,
thus leaving the choice of colors and patterns entirely up to you. That makes
this a truly original creation. The pattern will usher you to your seat, guiding
you every step of the way. It allows you to have unlimited fun creating your
own
un-reserved
seating. There will be no need for name cards at your next
sewing circle. Everyone will have their own personal seat.