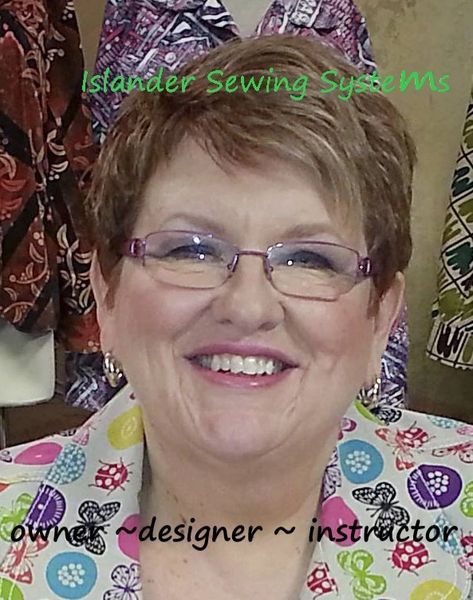 https://crawforddesignspatterns.com/t/islander-sewing-systems   click to go to patterns 
BE SURE TO SCROLL ALL THE WAY DOWN FOR VIDEO ABOUT THE ISLANDER SEWING SYSTEM 
Janet's education in business and fine art helped propel her first passion, sewing, into multiple business successes. Early in her career she designed wearable art often dyeing and painting the fabric herself. After many years of sewing her garments production style and teaching those who worked for her to do the same, Janet realized her next level of sewing passion was to teach industry techniques to home-sewers. When her mentor and aunt, Margaret Islander retired from Islander Sewing Systems Janet stepped in to continue the mission of teaching home sewers the fascinating techniques employed by machine operators in garment factories.

Twenty-five years ago American Sewing Expo was born. This sewing expo that focused on fashion sewing, was Janet's brainchild that delighted thousands of sewing enthusiasts every year,  
Now Janet very much enjoys teaching the world to sew with her in person as well as her popular online classes through craftsy.com. and sewbetter.com.  You can join her every week on her Facebook Live program, Tuesdays at Two, for sewing tips, techniques, demonstrations and lively discussions about all things sewing.