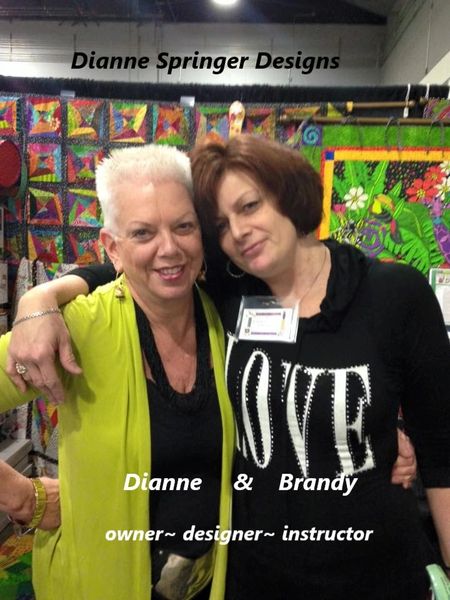 Dianne Springer is the Designer and owner of Dianne Springer Designs,, and has some of the most colorful and fun designs for quilts and applique` patterns, The brighter the colors the better!
Her designs are not only colorful, but whimsical and fun, and I must say really describes her personality as well.
She adds artistic flair and signature with her hand-drawn appliques and her unique ideas.
Dianne travels the country teaching and vending at expos, quilt guild shows and will come to your guild to teach.
Her daughter Brandy travels and vends with her creating a dynamic duo in the booth! They are both always willing to answer any questions, help you with a pattern or just have a chat!
Dianne has designed a wonderful line of Fabrics, that have that wonderful feeling of quality and unique combinations.
We hope you enjoy the showcase of patterns. We realize you can shop anywhere you choose and so glad you chose to shop with us .
Lets go shopping https://crawforddesignspatterns.com/t/dianne-springer-designs