#239 Pumpkin Pincushion and Fall Leaf Needle cushion kit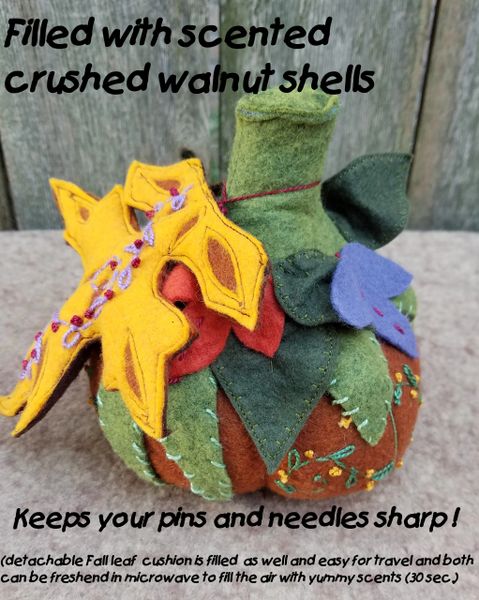 I love Fall , these leaves and pumpkin are fun to make , easy to make . we use the  the crushed walnut shells , ( I used the cinnamon spice )  the pumpkin is a great pincushion holds lots of pins and needles , but can be used as a center piece during the season. The leaves are stuffed as well , a easy to carry needle and pin sharpener and can also be used in that Fall center piece .   Our kit comes with everything to make One pumpkin and one leaf , but also comes with a bag  of crushed walnut shells , 
 I would like to suggest you purchase a second bag of crushed walnut shells just to have it on hand , it depends on how much you want to put in .   YOUR FABRICS WILL COME ALREADY FELTED AND READY- TO USE .    The  finished pumpkin is larger than a large grapefruit .