#225 Tailored in Plaid slimmingsweatshirt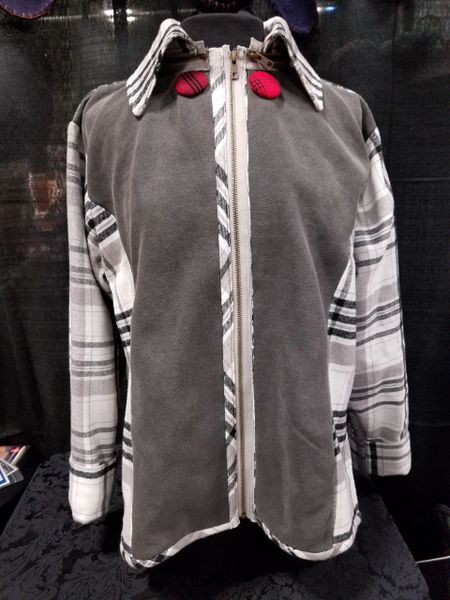 I love plaids and I think they are an ongoing seasonal staple in sewing ! This jacket is fitted using the plaids as the side panels , even the gusset in the back and the collar done with plaids . Our collar can be zipped off and on by the way . Our zipper down the front is hidden on one side under the bias tape made from the plaids and the other to the outside . Our plaids are part of the Plaiditudes collection you can find at your local JoAnns store . The cuffs and sleeves are plaids as well . The red and black plaid 60mm aluminum button covers adds a spark or poison color .
I love , love ,love this jacket ! Our fitting magic happens for you with our 4 part video that you can find on our website . This way we can work along side each other .