#211 Mulberry Lane Stitch and rip jacket with zipper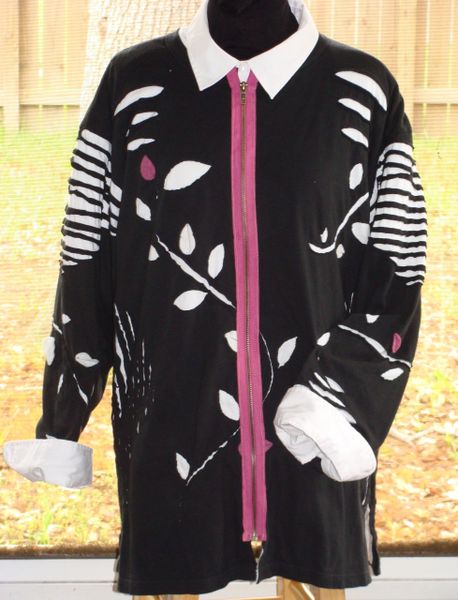 Our newest Stitch and rip Design! I'm having a blast with these jackets , this one is my favorite ;) I love the mulberry zipper , with the black and white , I also added mulberry and white wool felt leaves , only sewn down the center to give a flutter effect . the vines and leaves have been stitched in , and ripped out of the top black shirt . Washed to curl it and there you have it . I had the idea to take the cuffs and collar off of an older blouse and add to the jacket for a more preppy look , but I can see lots of different applications you could add.
2 long sleeved t- shirts the same size , the zipper , and little wool felt and you have a really trendy look !