#204 Birdie with the yellow Bill jacket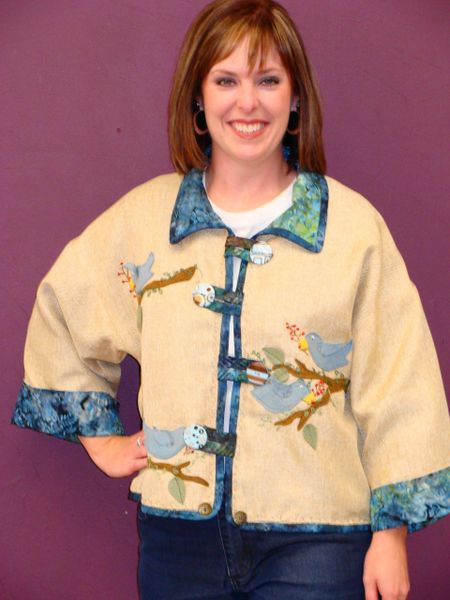 #204 Birdie with the yellow bill pattern , is a cute spring jacket , easy to make , our version uses Faux Burlap but any fabric will work , it's lined with batiks to create cuffs and of course trimmed with the same batik .
The appliques are done with wool felts , and perle cotton to vines . Button plackets made with the batik and the fashion buttons you can find in many stores . If you like the Faux burlap , then email us and we will do our best to find it for you .
Go to wool felts page for wool felts http://crawforddesignspatterns.com/t/wool-felt-fabric--already-felted-and-ready-to-use
Go to Batiks page for color choices http://crawforddesignspatterns.com/t/batiks