#163 Rustling leaves jacket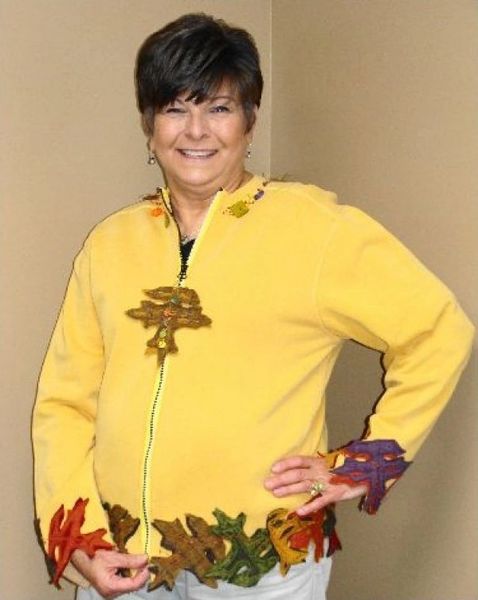 #163 Rustling leaves - Traveling through Canada during Fall with all the changing colors inspired this jacket . I wanted to create an applique leaf that looked like ti was changing colors , and that is what we did , it's gorgeous and colorful  and comfortable using a really quality sweatshirt .  All the leaves are made from double colors of wool felts  and all color coordinated . Sewn to the sweatshirt and then cut the hem out around the leaves .  The only thing we suggest is a metal tooth zipper instead for stability , matching or coordinating the color to the leaves and sewing the zipper to the outside to stick with todays fashions .    
The zipper pull is a leaf as well  and colorful buttons are an option around the collar but we keep the original collar of the shirt . 
Go to sweatshirt page for colors and sizes http://crawforddesignspatterns.com/t/pigment-dyed-sweatshirt-in-comfort-colors

Go to wool felts page for colors and yardages http://crawforddesignspatterns.com/t/wool-felt-fabric--already-felted-and-ready-to-use