#159 " Snowdays" snowman 25" long stocking pattern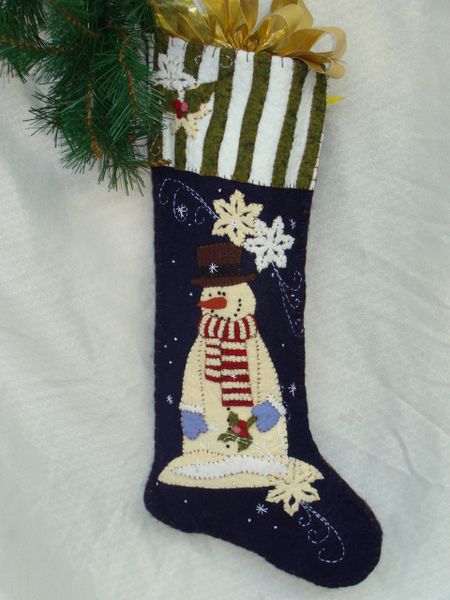 Crawford Designs stocking patterns can be found all over the world, we are famous for our snowmen and Christmas designs .   All of the stocking patterns make 25" long stockings with wonderful appliques , they are all made using woolfelts  and perle cotton , they can be both hand appliqued or machine , they are washable . 
 If you find that its too large to fill with goodies , then make a lining that cuts off the foot , then fill the foot with poly fil and then place the lining in . 
1 yard for stocking itself and 1/8 yd for topper , 1/8 stripes  1/4yd for snowmen and snow